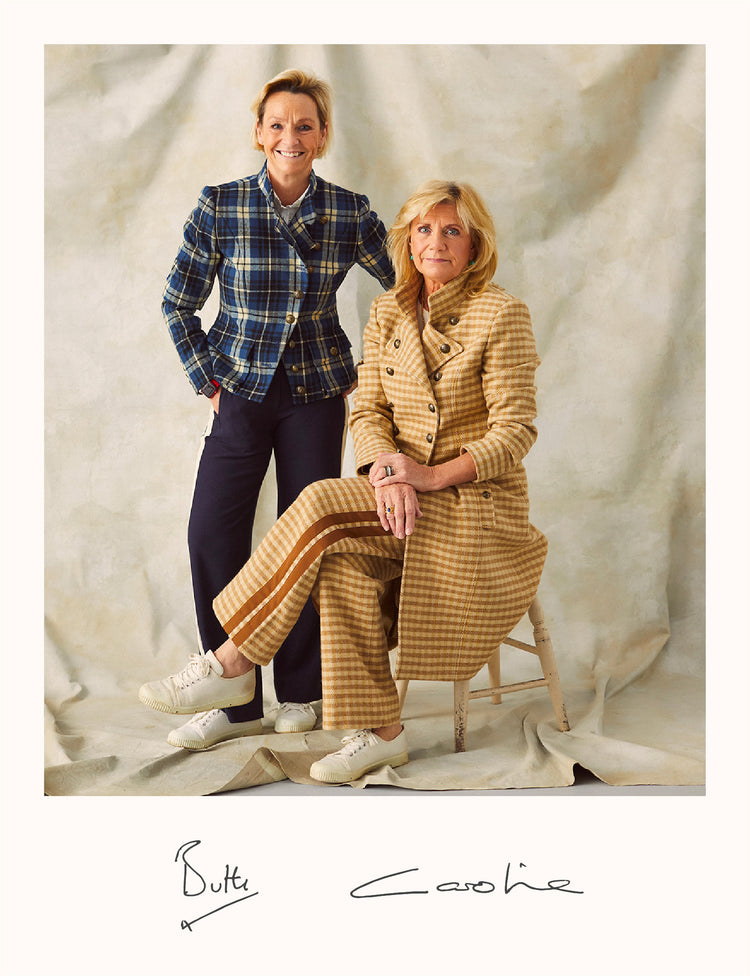 AESTHETIC
MOLOH is a luxury fashion brand with discernibly British style. At our core is a playful sense of self-expression and the desire to create clothes that are irresistibly wearable. Simply put: we want to make women feel good.
Whether it's a sporty luxe look or military chic, we love to experiment: because why not make a statement every day! Our philosophy is 'don't save it for best' and with this in mind, we craft each piece to be lived in and loved for seasons to come.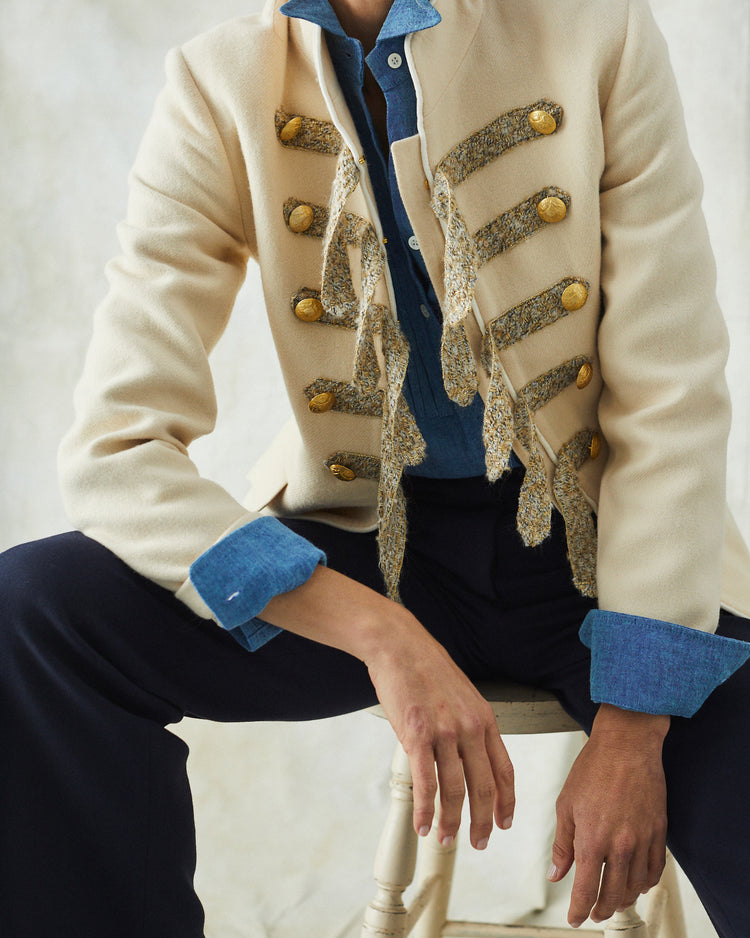 Process
Our design process is all about creative freedom. We draw inspiration from hunting in the archives of British mills, sometimes unearthing gems designed 50 years ago. We love reinventing classics, combining traditional fabrics with adventurous attention to detail and working with couture pattern cutters for the perfect silhouette.
It's this dynamic process that shines through each fresh MOLOH design. Never led by the latest trend, we pride ourselves on our knack for creating the ultimate forever piece to fill that gap in your wardrobe. Just remember that everything is limited edition, so miss it and miss out!
Provenance
Since 1995, MOLOH has proudly designed clothes that celebrate British heritage textiles and tailoring. Stitching clothes on home turf is important to us, as is our loyalty to homegrown talent, whom we believe to be some of the best craftsmen in the world.
Working this way isn't only more sustainable, it allows us to make the highest quality clothes too. It's true what they say: British is best.